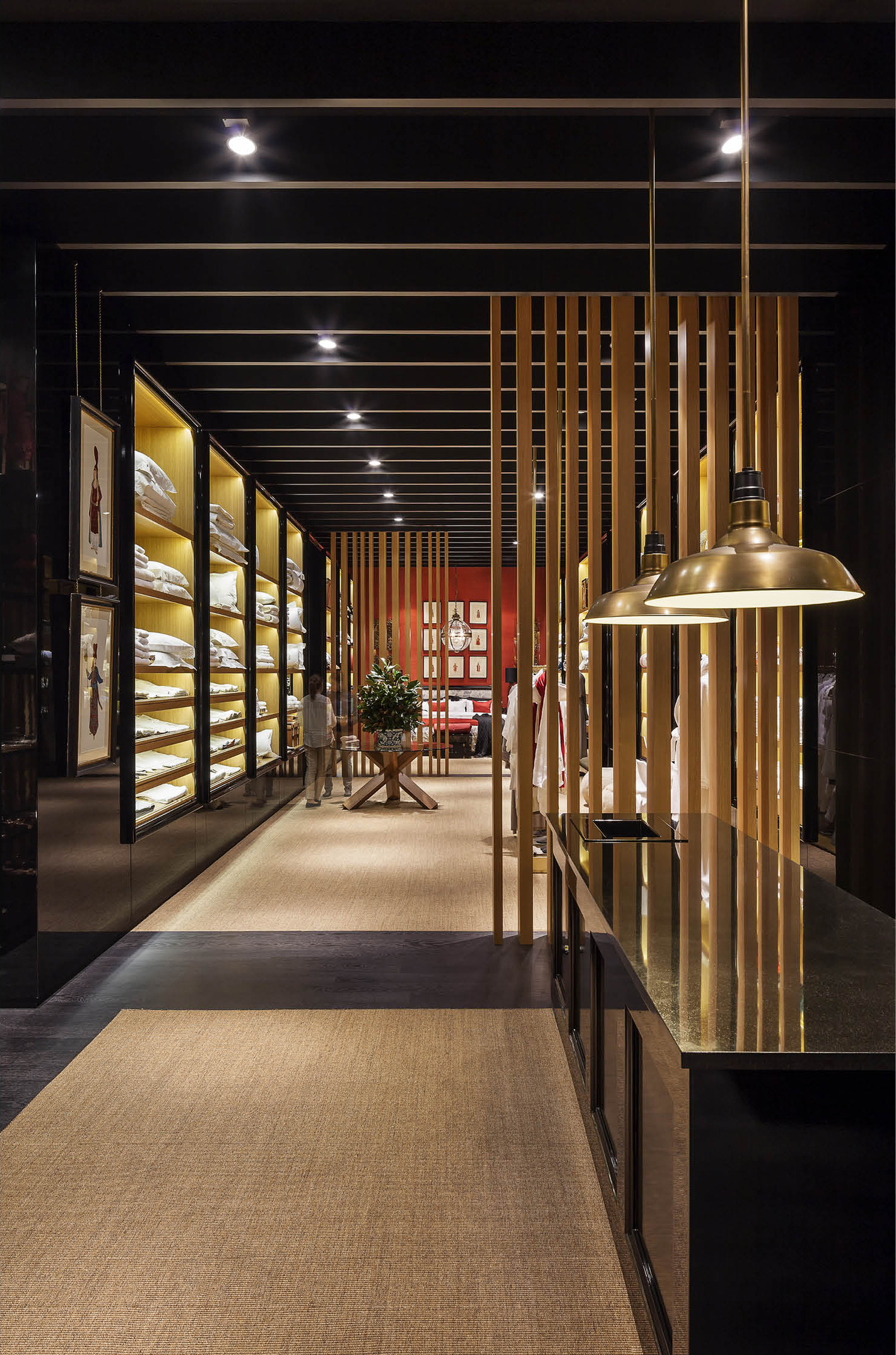 Location
Istanbul, Turkey

Description
Located within the Zorlu Centre in Istanbul, the 200m² Haremlique store is the new hub of the growing international franchise, specialising in high quality linen products. The brand also provides bespoke service for private yachts and homes.
The flagship store, due to its significance, must differ itself from its branches and franchise locations. While the brand identity will always be universal and integral at every location, the flagship store will be the epicentre of brand activity. Consequently, it is not only a retail location for displaying and selling products, but a gallery to enrich and transcend the shopping experience.
The overall layout of the store is arranged through the use of recurrent elements: tall shelving units, ceiling beams and architectural screens that unify the large volume whilst creating flexible zones for the subcategorical arrangement of products.
Highly reflective black lacquered surfaces, oak veneered shelves with dedicated lighting, brass plated elements and fixtures further emphasise the brand identity. The restrained use of colours and textures help in bringing the products into focus.
-
Photographs by Murat Germen