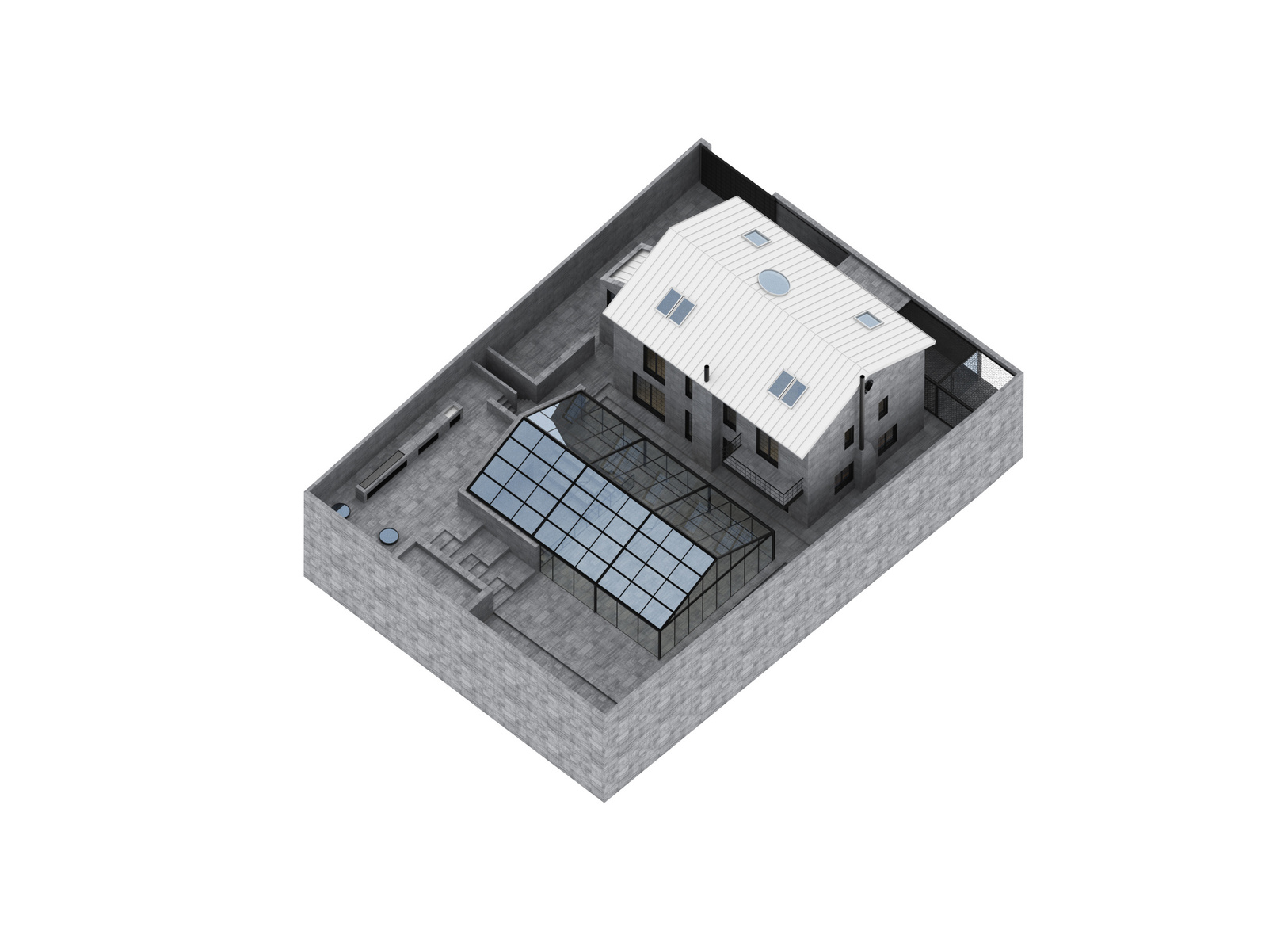 Location
Istanbul, Turkey

Description
A company clubhouse will be transformed to an entertainment complex which will house multiple areas for eating and drinking.
The building's interior spaces will be remodelled to locate a restaurant on the ground floor and private dining rooms on the first floor. The existing swimming pool and its utility areas will be converted into a vodka bar and a lounge. A winter garden will be added adjacent to the house, extending the indoor restaurant to outdoors and connecting it to the vodka bar and lounges below ground. This glazed extension will have a fully operable enclosure, allowing guests to take advantage of the garden throughout all seasons.
Indoor spaces will be finished with timber surfaces, creating a warm and cosy atmosphere, whilst the winter garden and the vodka lounge will make use of a cooler selection of materials, directing attention towards the lush garden.