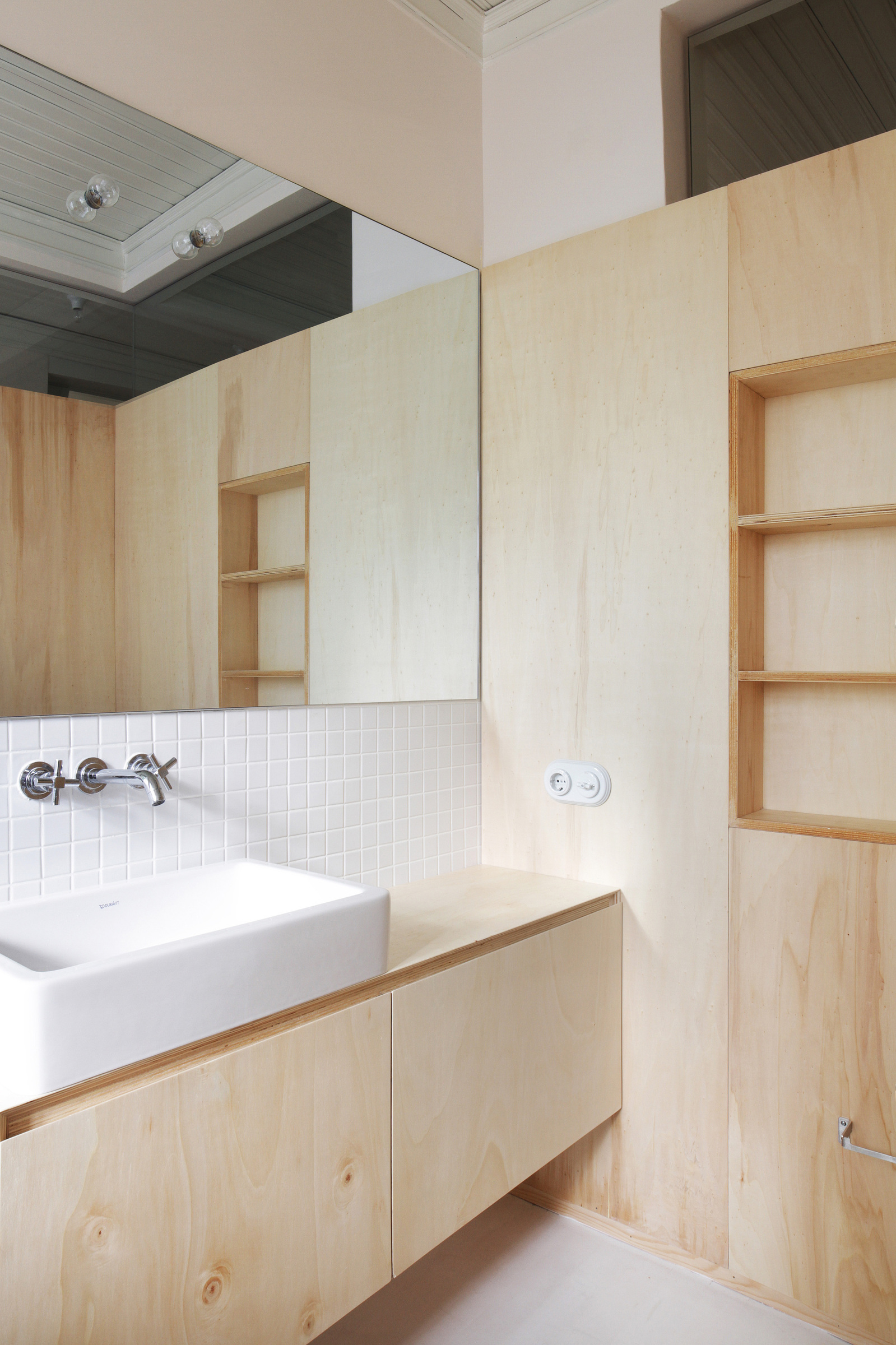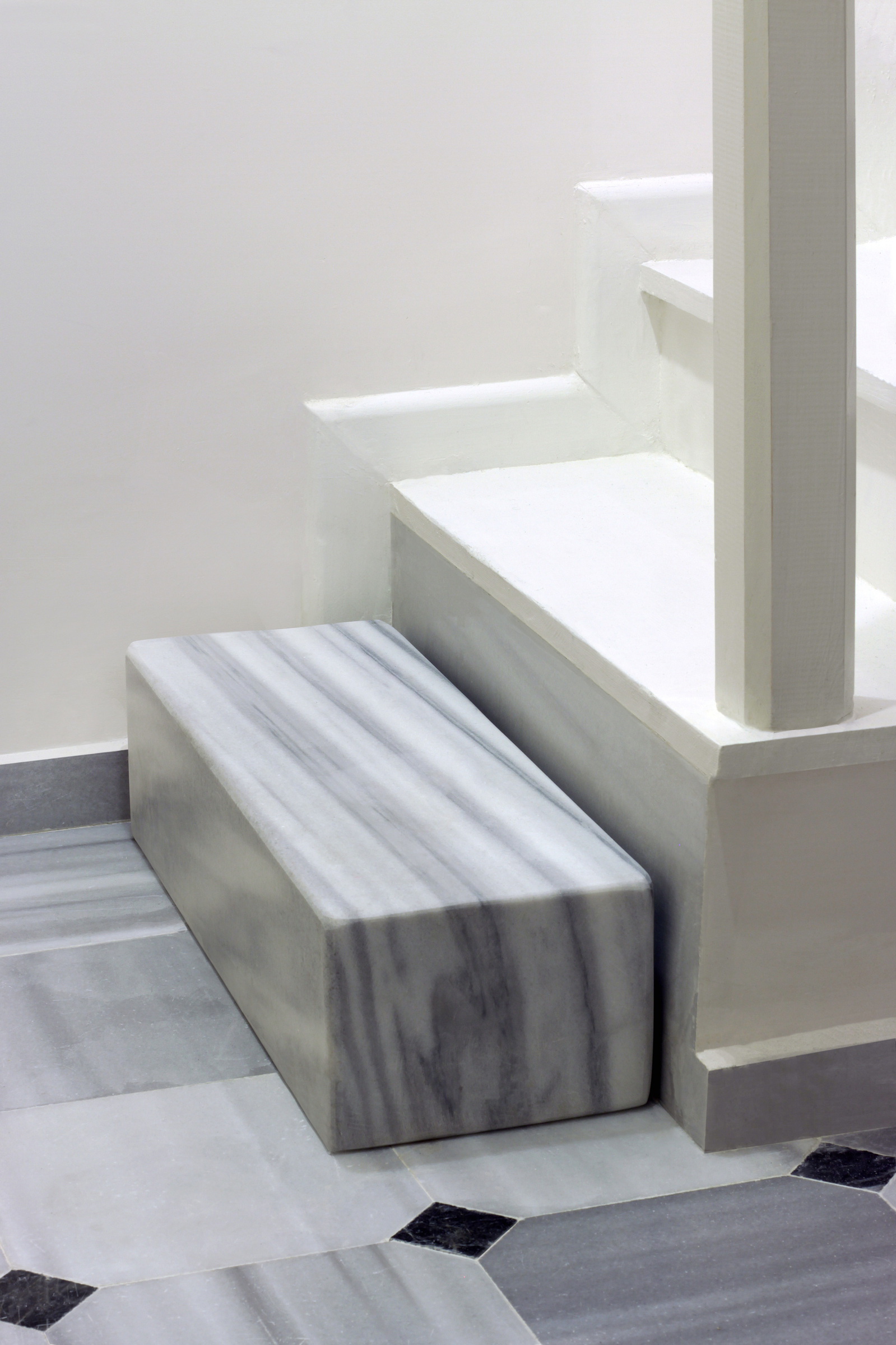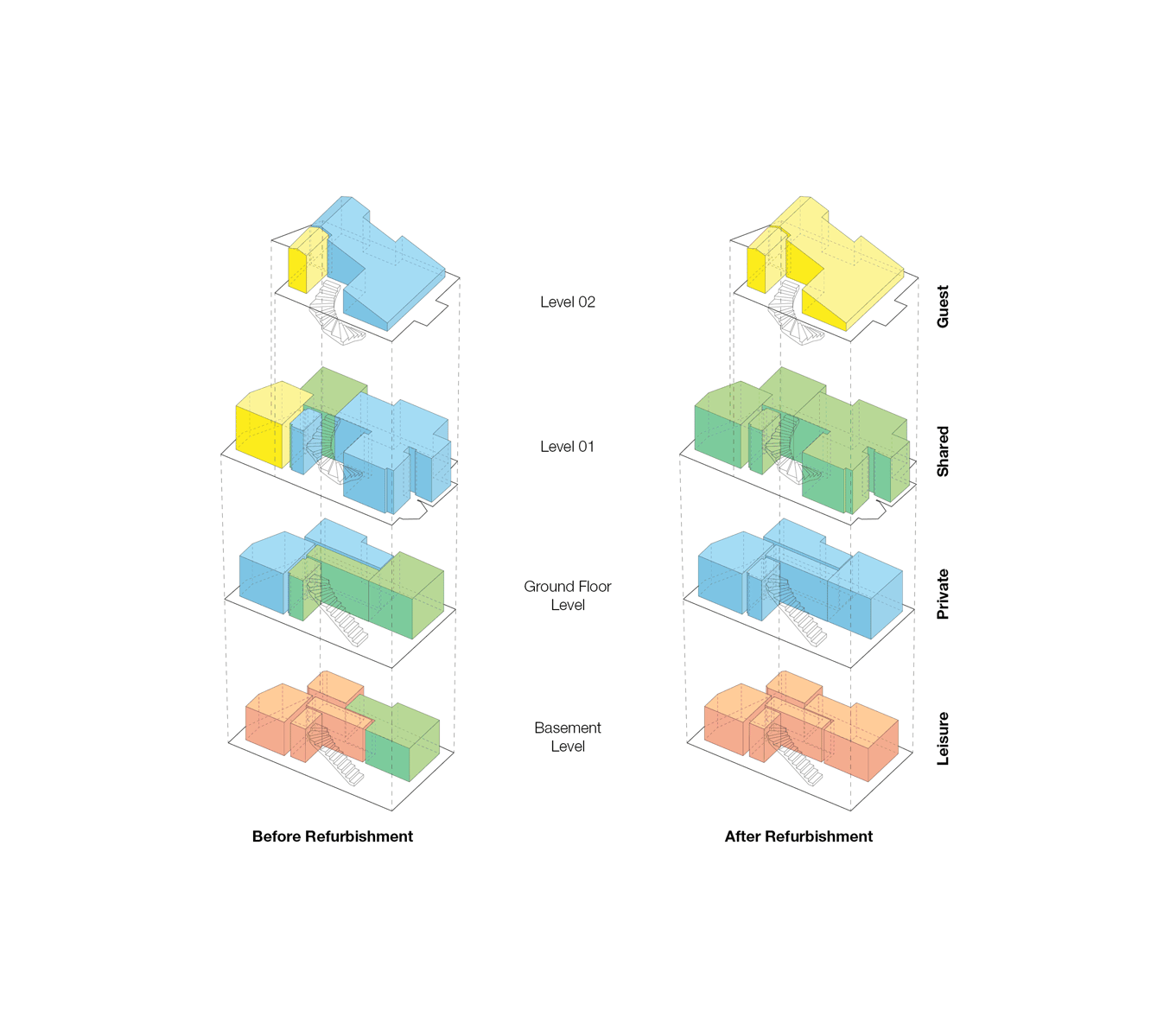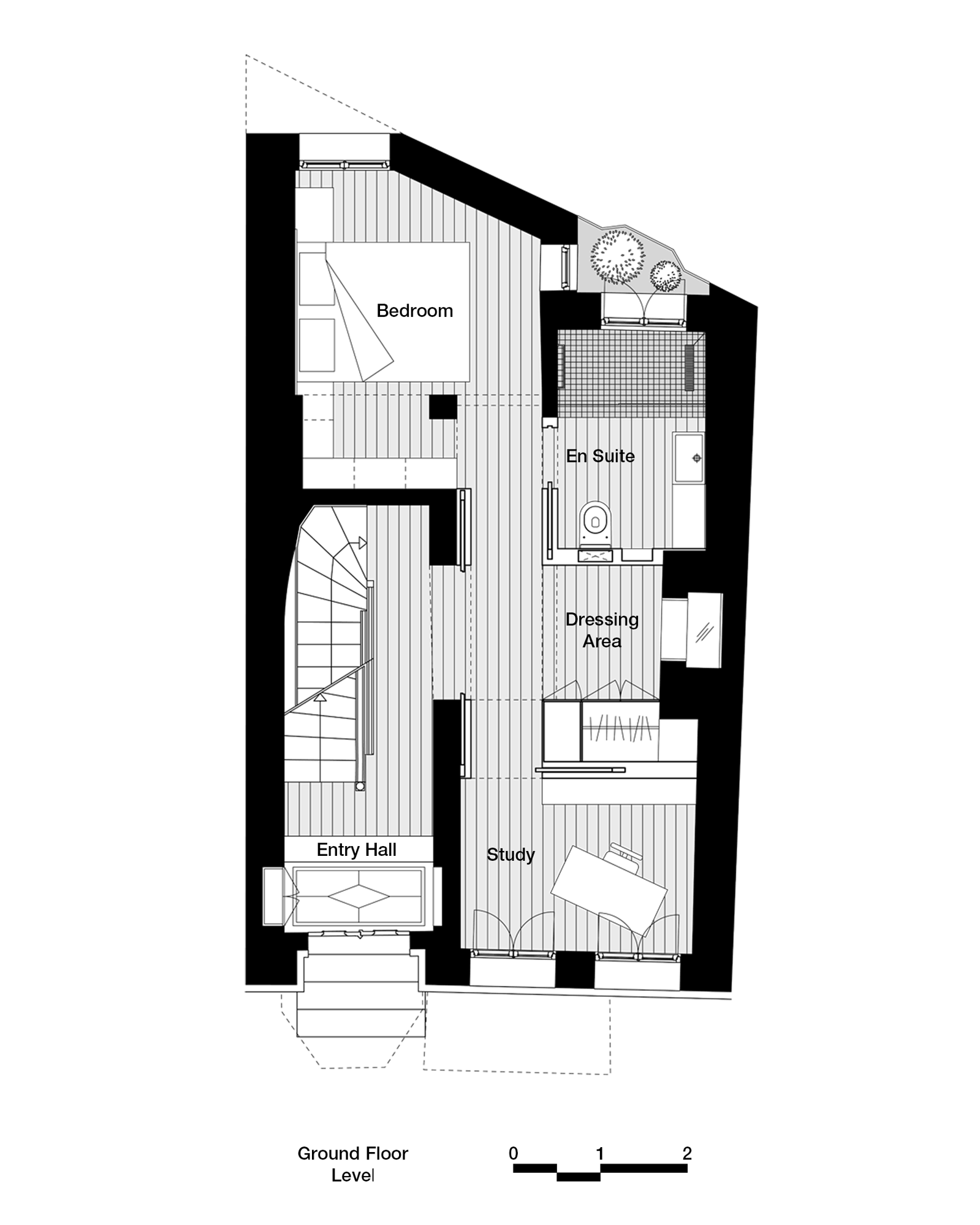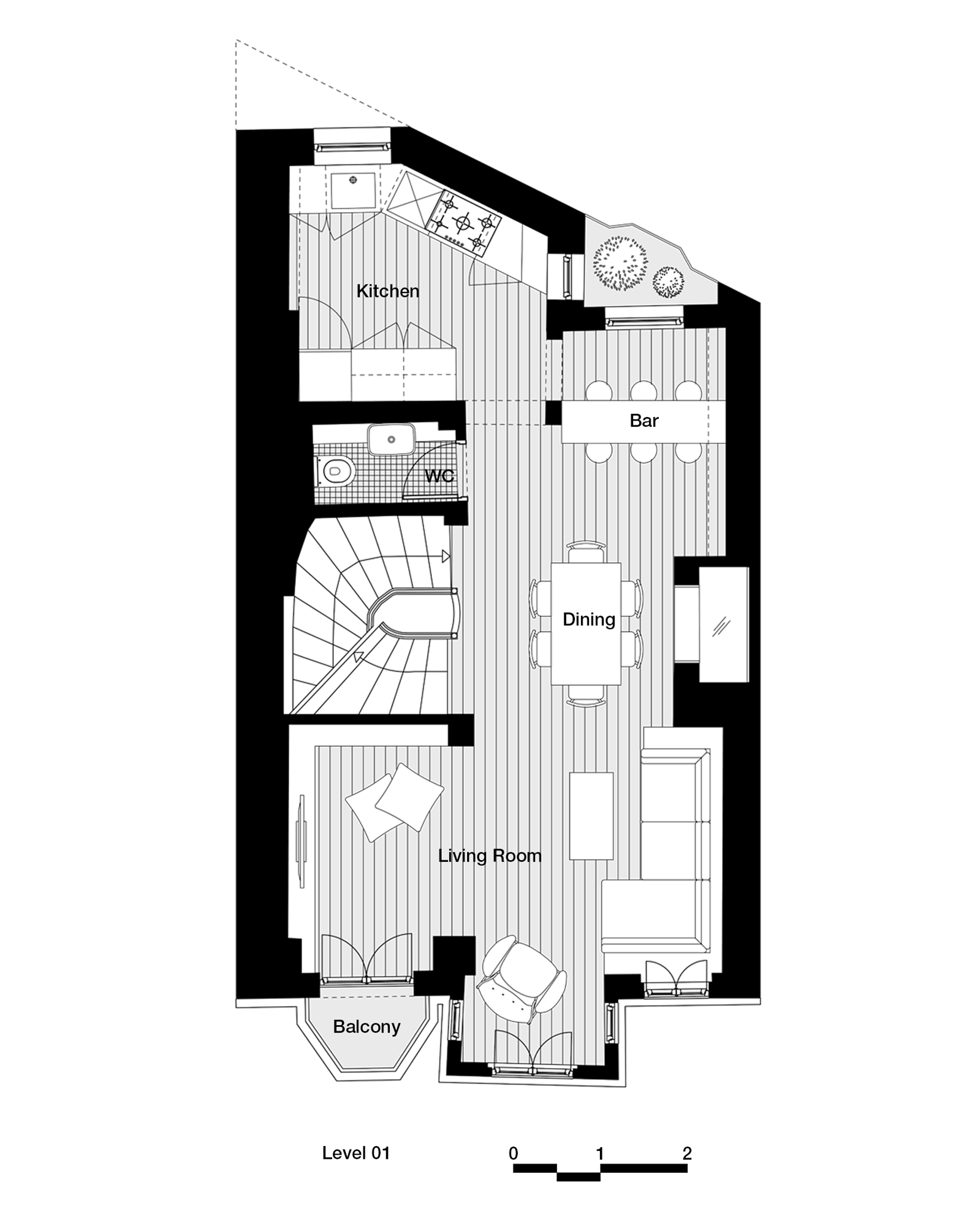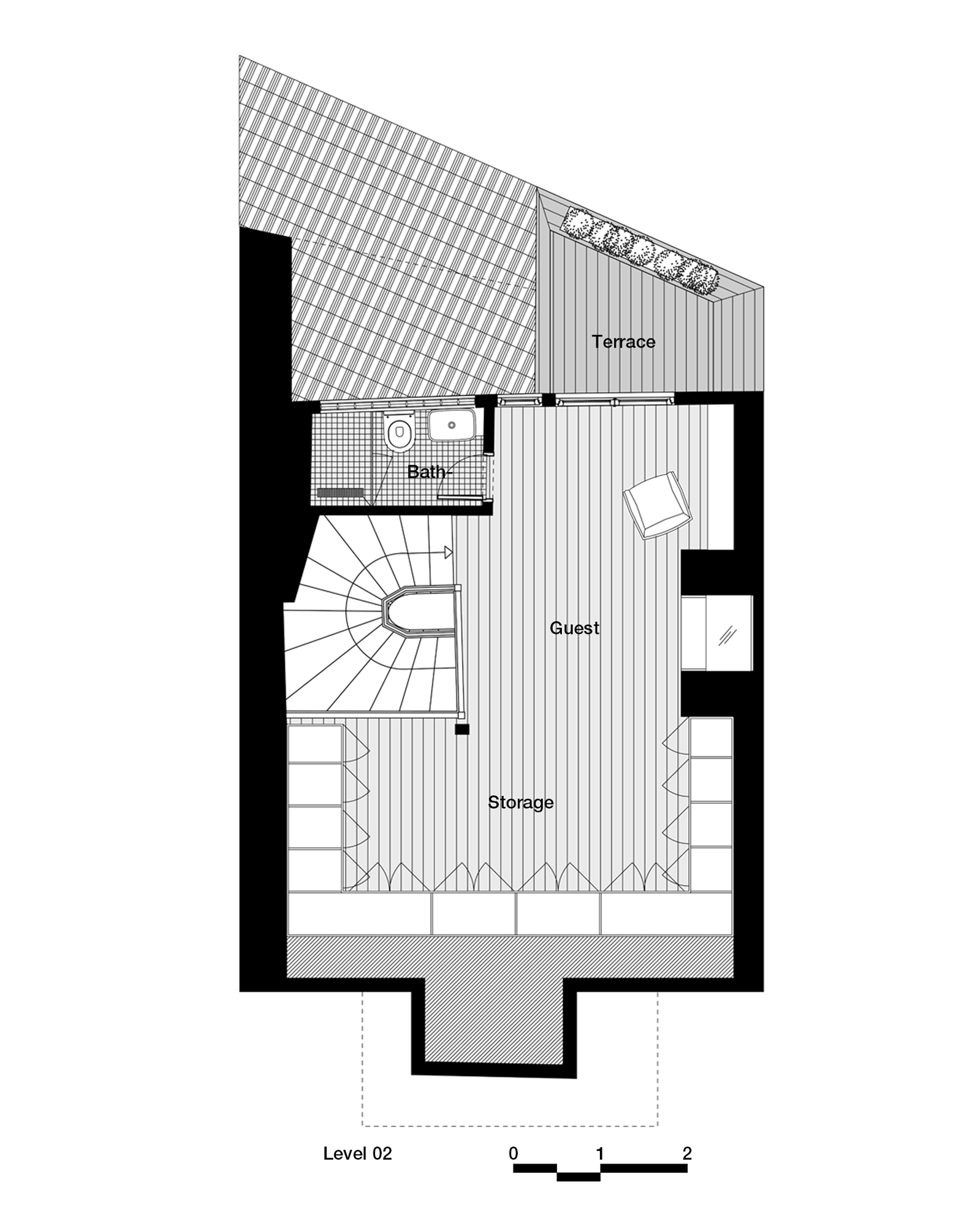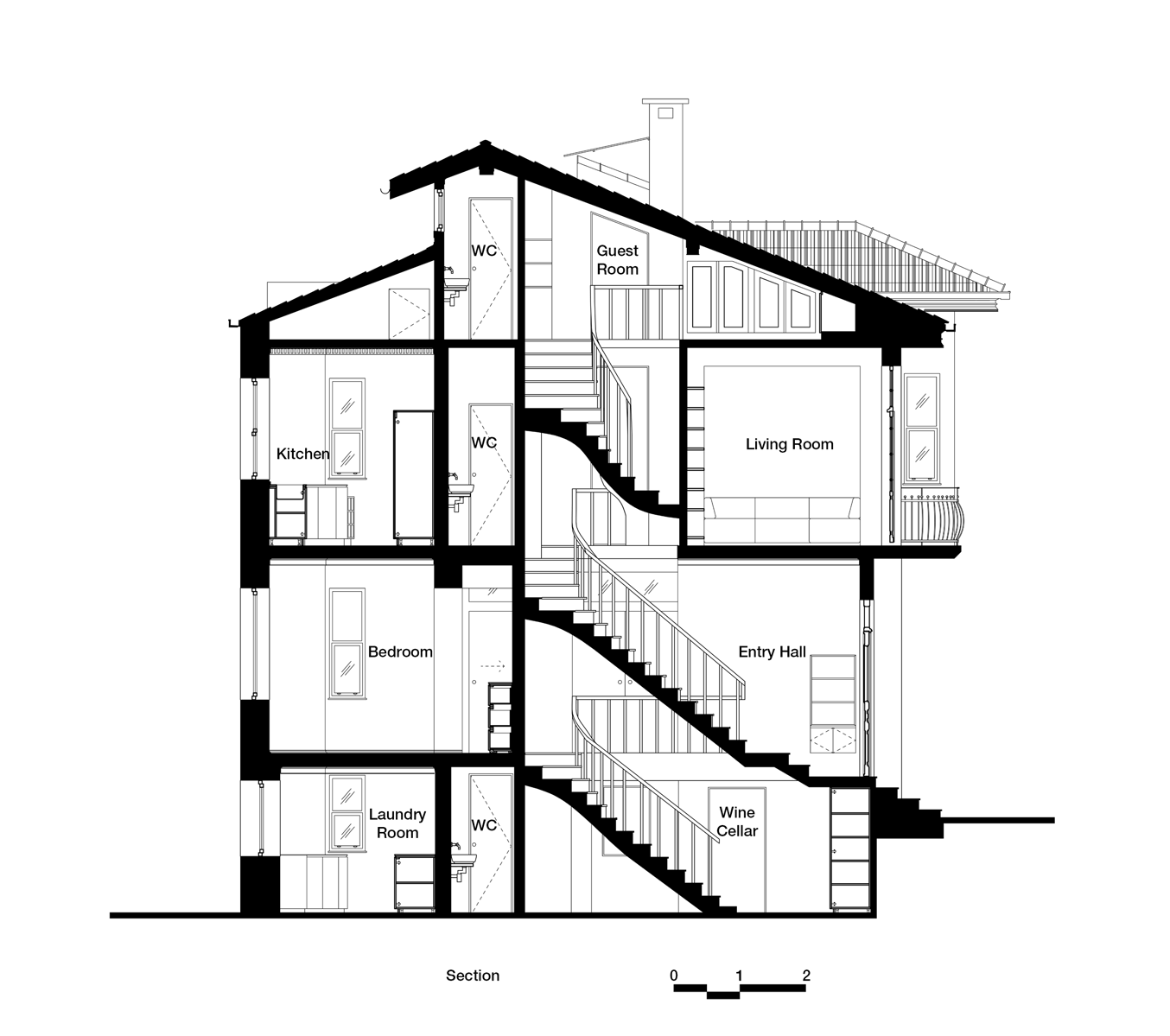 Location
Istanbul, Turkey

Description
Located in Cihangir, Istanbul, a listed early 20th century house has been acquired by a lawyer, who wanted to remodel its internal arrangements and adapt it to his lifestyle. The building, measuring only five meters in width, has two floors, a basement and an attic space.
The strategy for new occupation is a vertical stratification of uses: a wine cellar and a Turkish bath in the basement, a master bedroom and a study on the ground floor, an open kitchen and a living room on the second floor, and a guest room in the attic space. Whilst the second floor is arranged as open plan to entertain guests, the ground floor consists of intimate spaces for private use.
Every addition to the house is treated as furniture - a temporal second layer to the existing architecture. Structural walls, timber floors and ceilings are painted white in order to reveal the volume of the building, featuring high ceilings and tall windows. New elements that reorganise the space - partitions, cabinetry and furniture - are made of poplar plywood to establish contrast in tone and texture, visually separating the new from the old.
-
Photographs by Per Brunkstedt