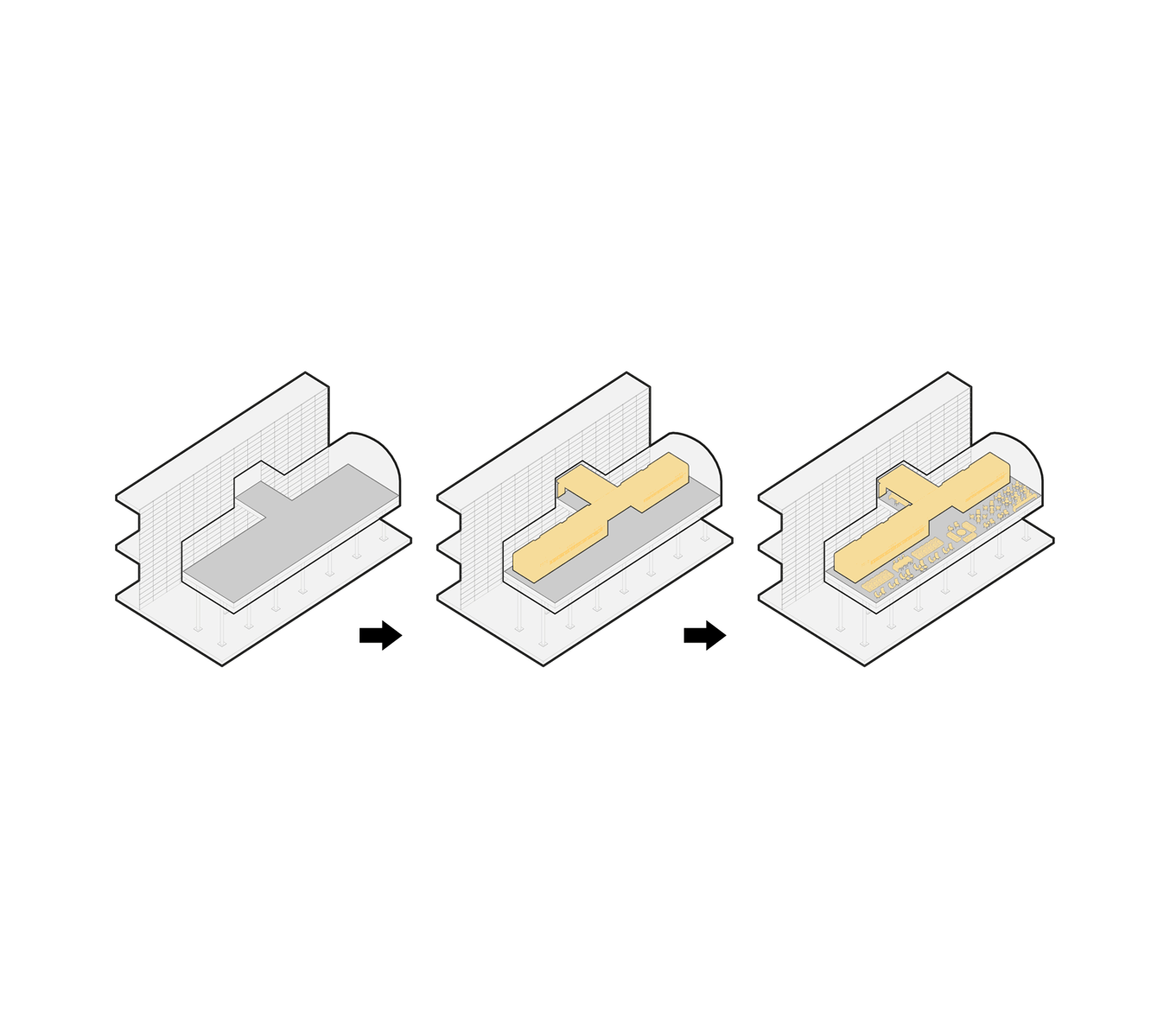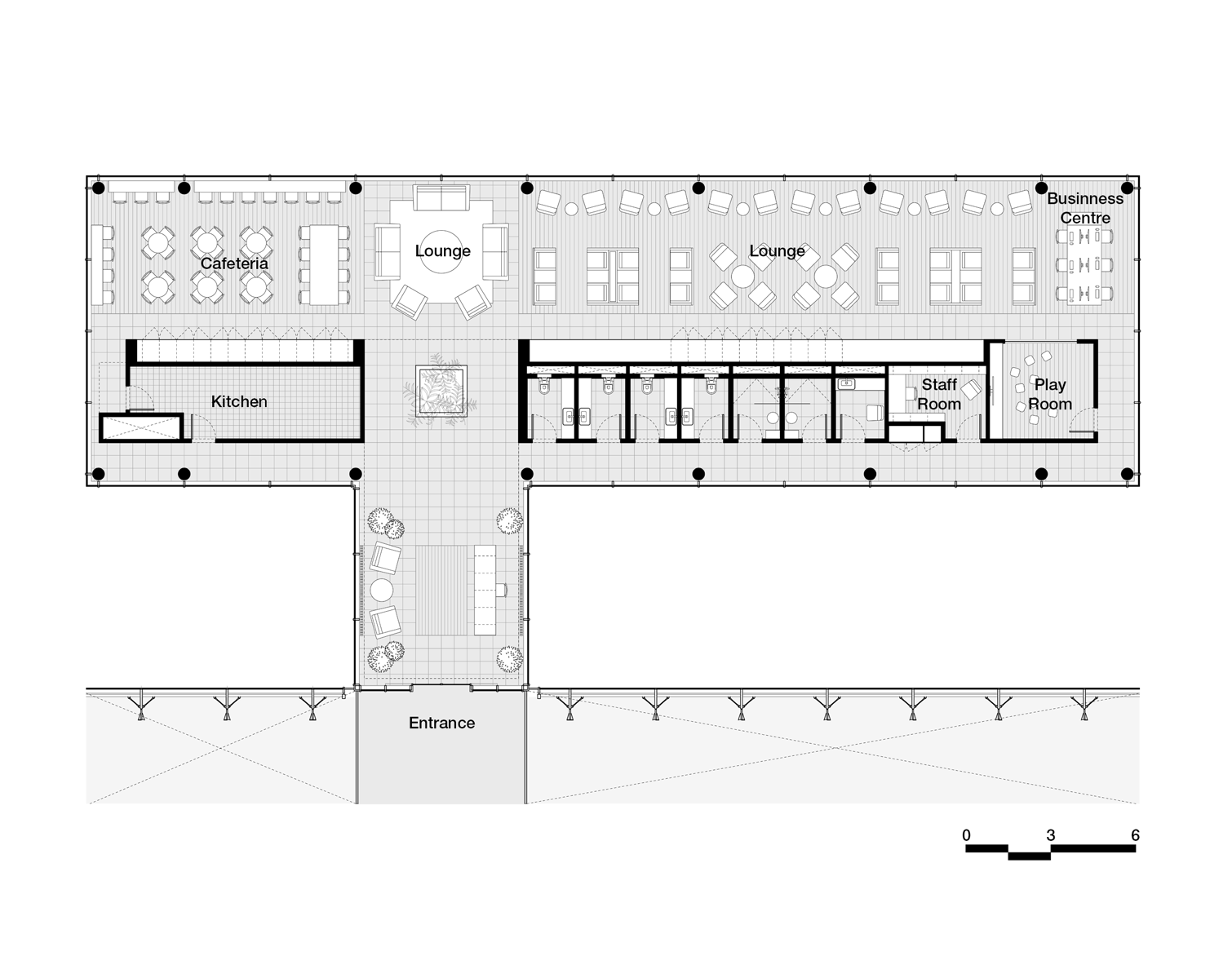 Location

Izmir, Turkey

Description
A new CIP lounge by TAV Primeclass Services will commence operations within the recently expanded Izmir Adnan Menderes Domestic Airport in early 2014. The 450m² Comfort Lounge will be located in one of the three steel-framed pavilions positioned on the airport apron, connecting to the main terminal building via an enclosed bridge.
Taking advantage of its unique location within the terminal complex, the design of the lounge aims to bring travellers in closer visual contact with the activities on the air side. Unobstructed apron views are achieved through an open plan seating area and minimised spatial impact of the service structure within the pavilion.
All lounge services are combined within one structure, consisting of two main volumes. The apron-facing front side features two continuous catering counters directly serving the seating areas, while the terminal-facing rear side provides access to a series of rooms with varying functions. A muted material palette in tone and texture is favoured to accentuate the sense of lightness found within the pavilion, the experience of air travelling and the local Aegean context.
-
Photographs by Merve Hasman