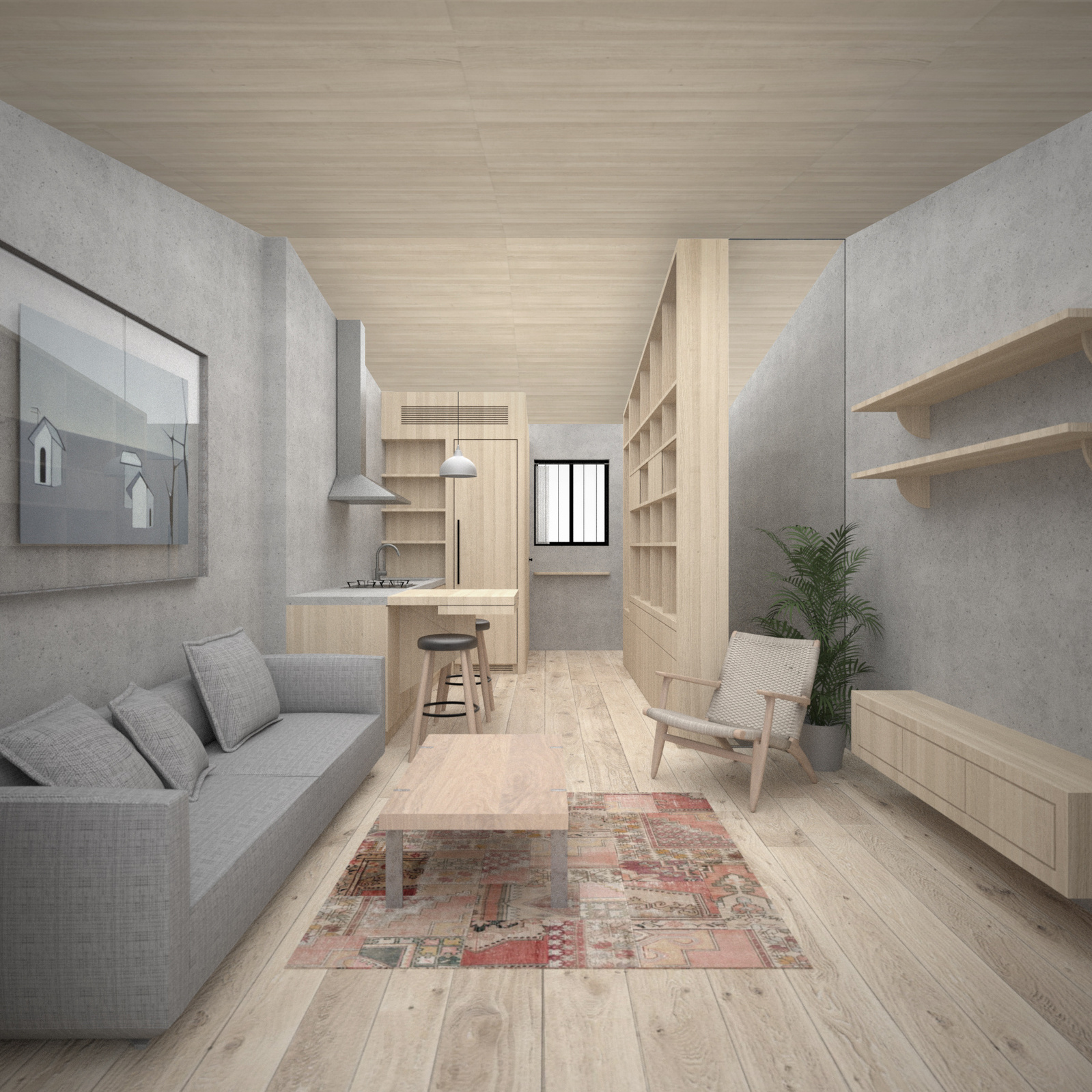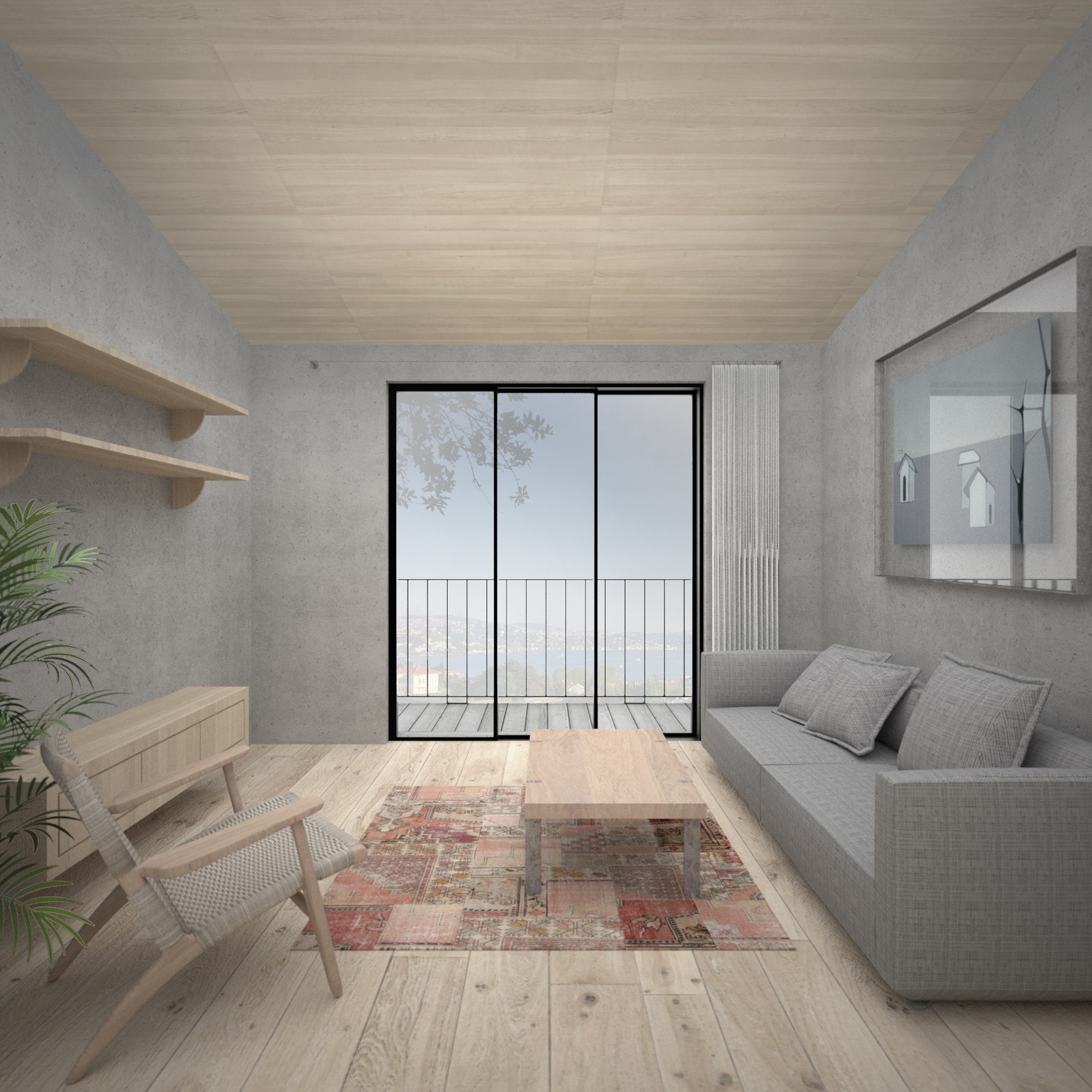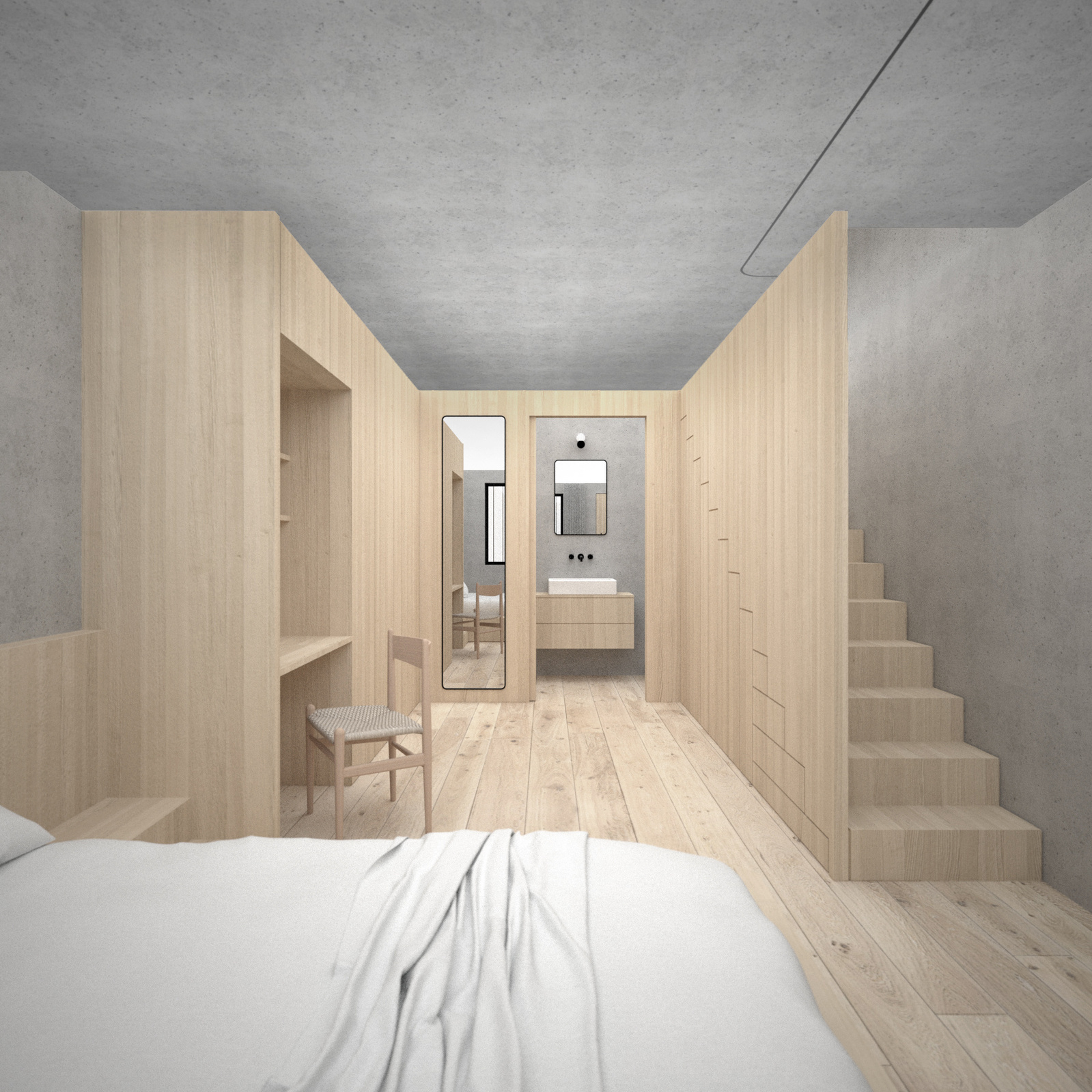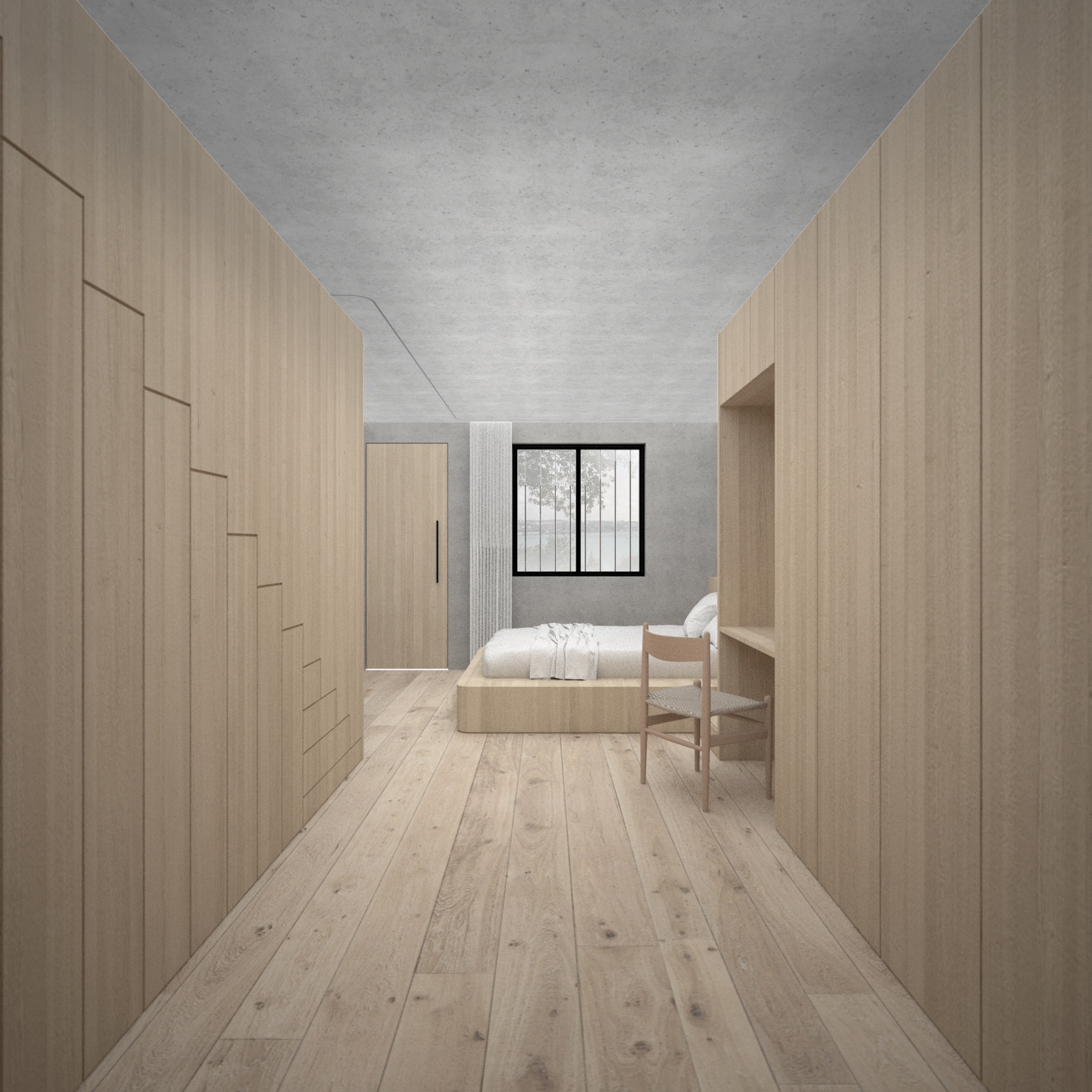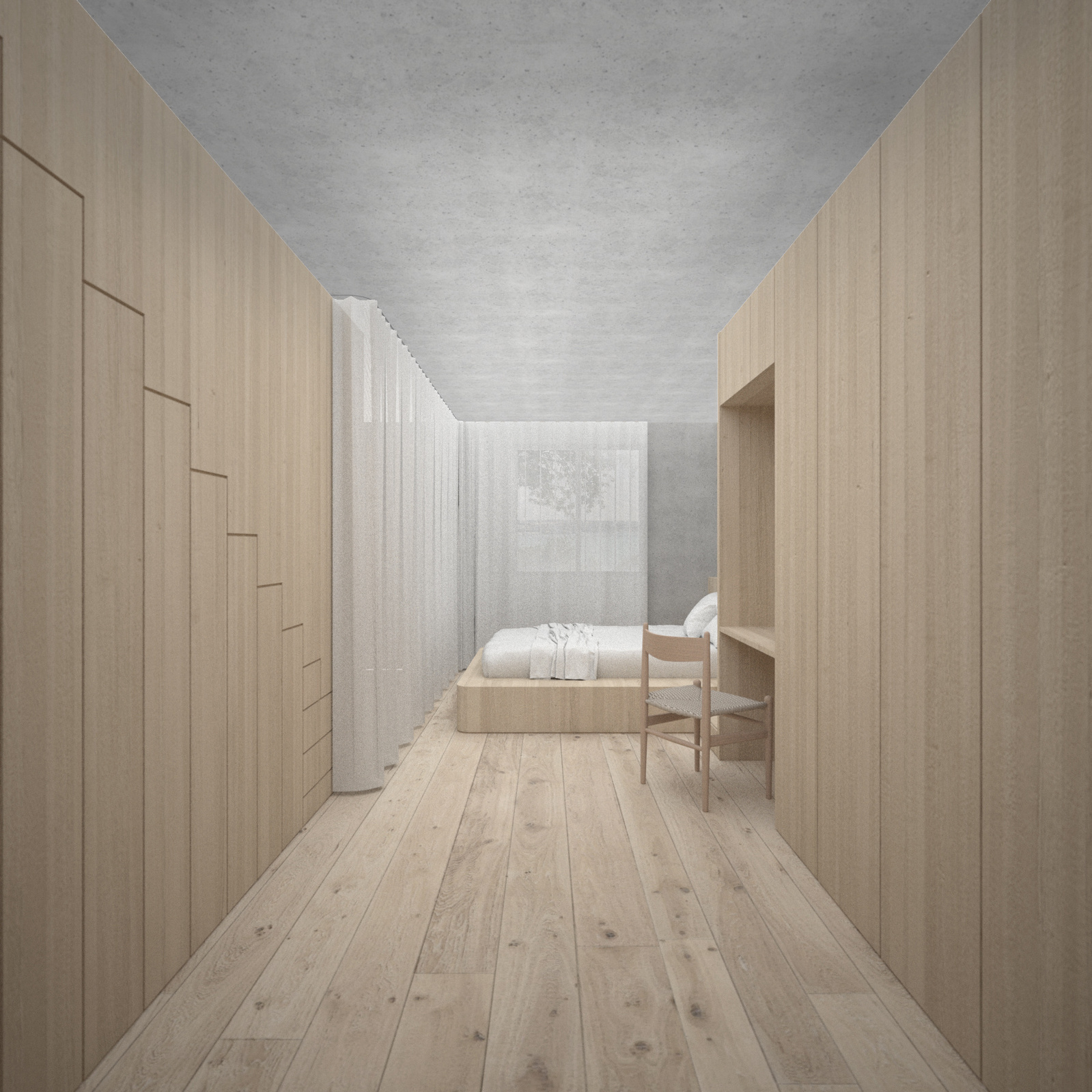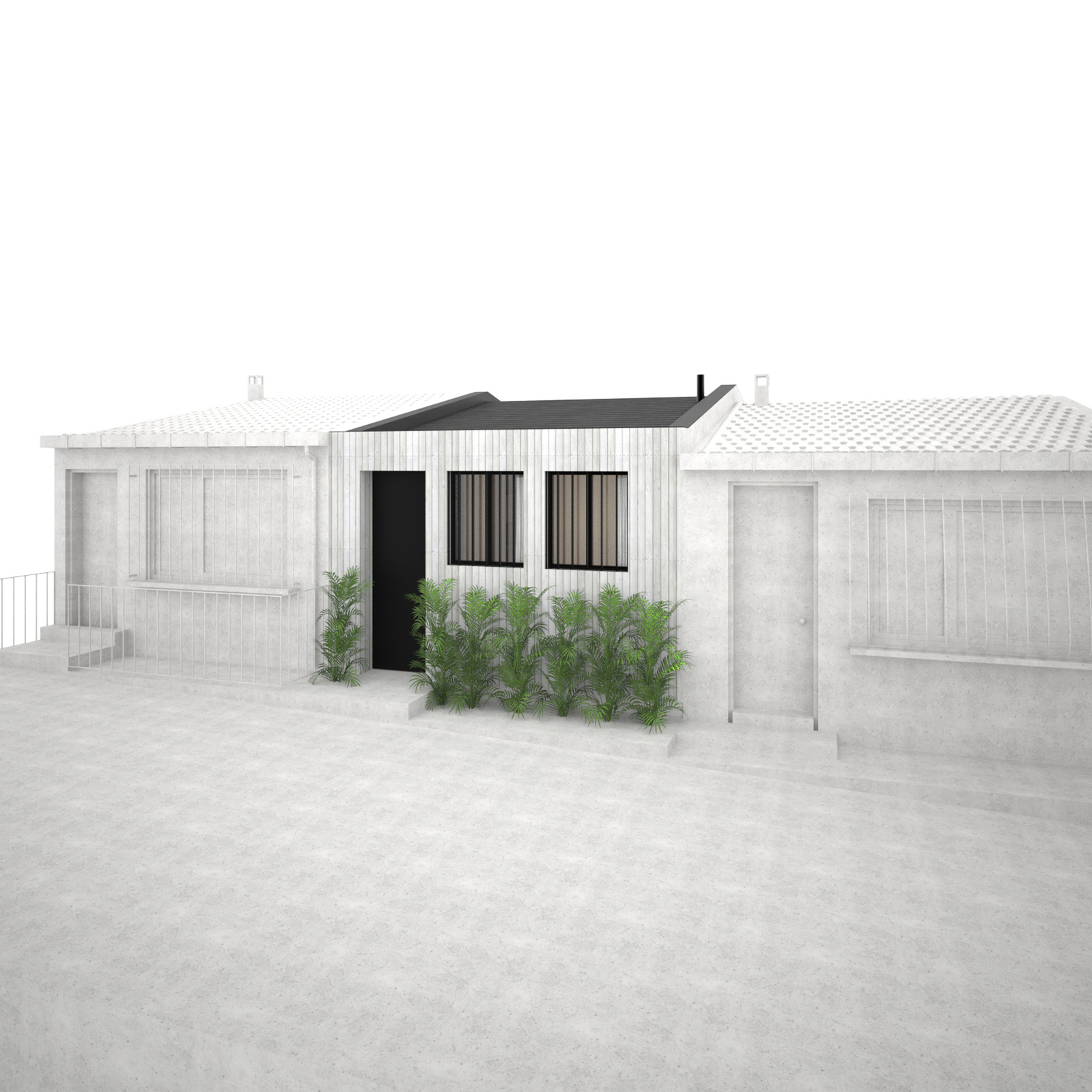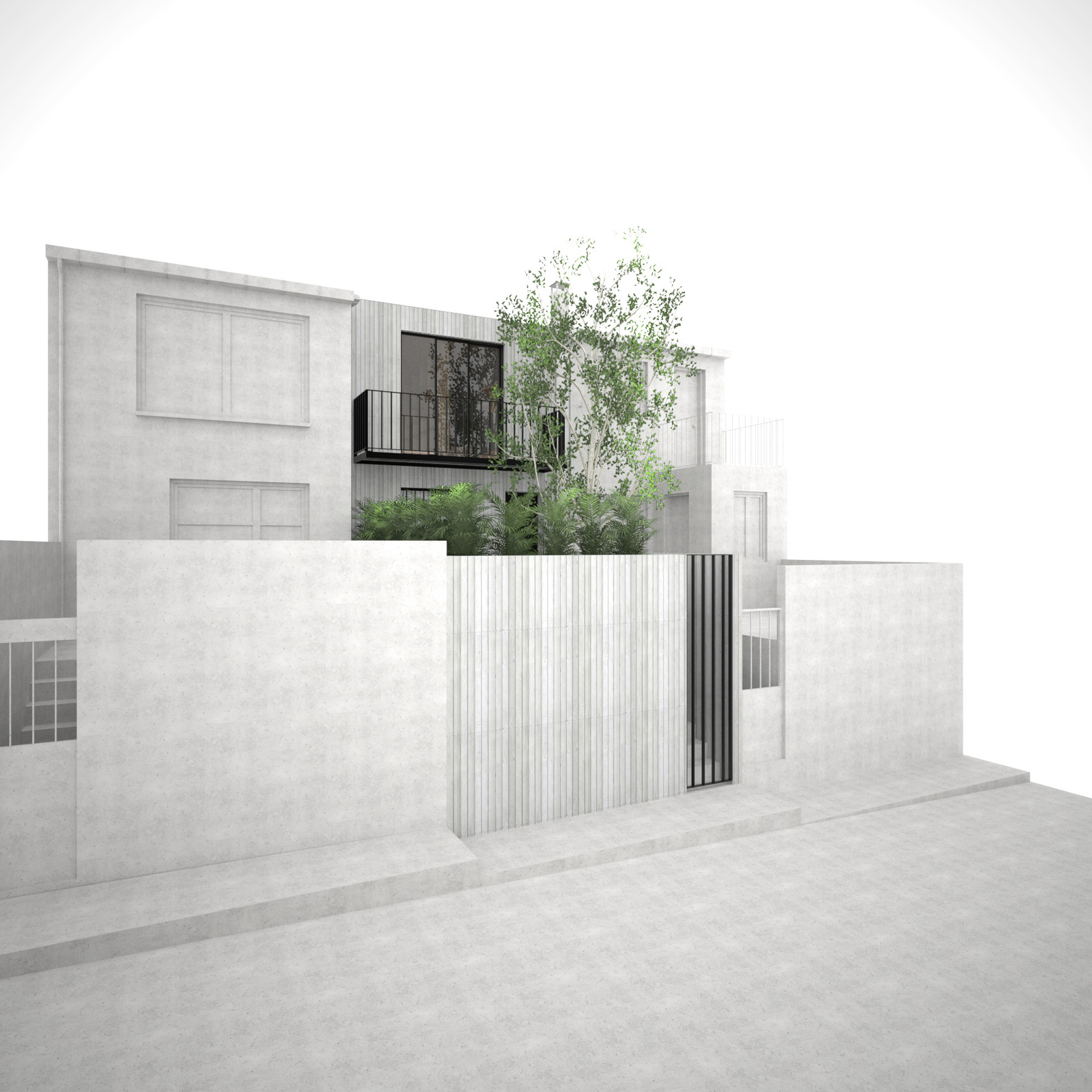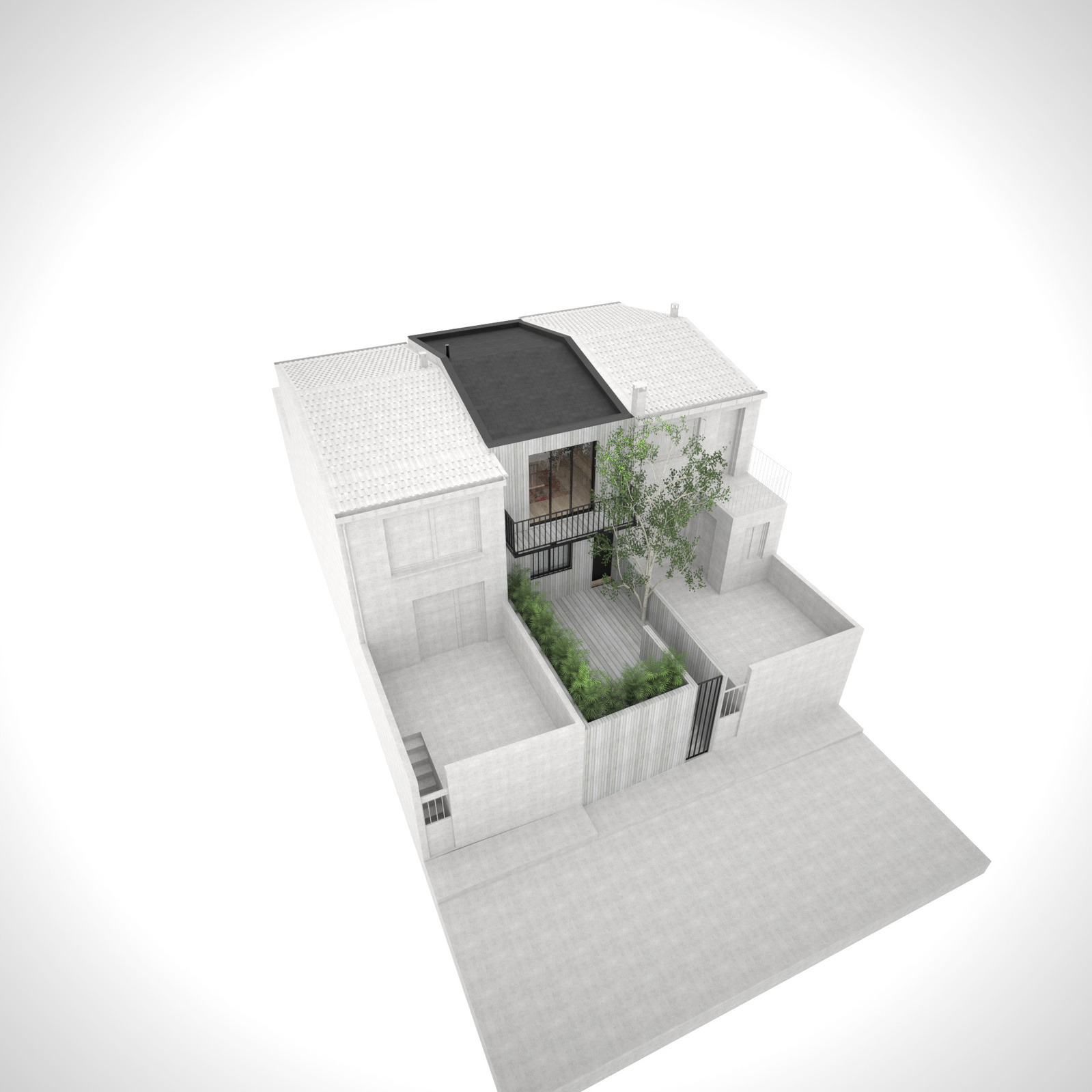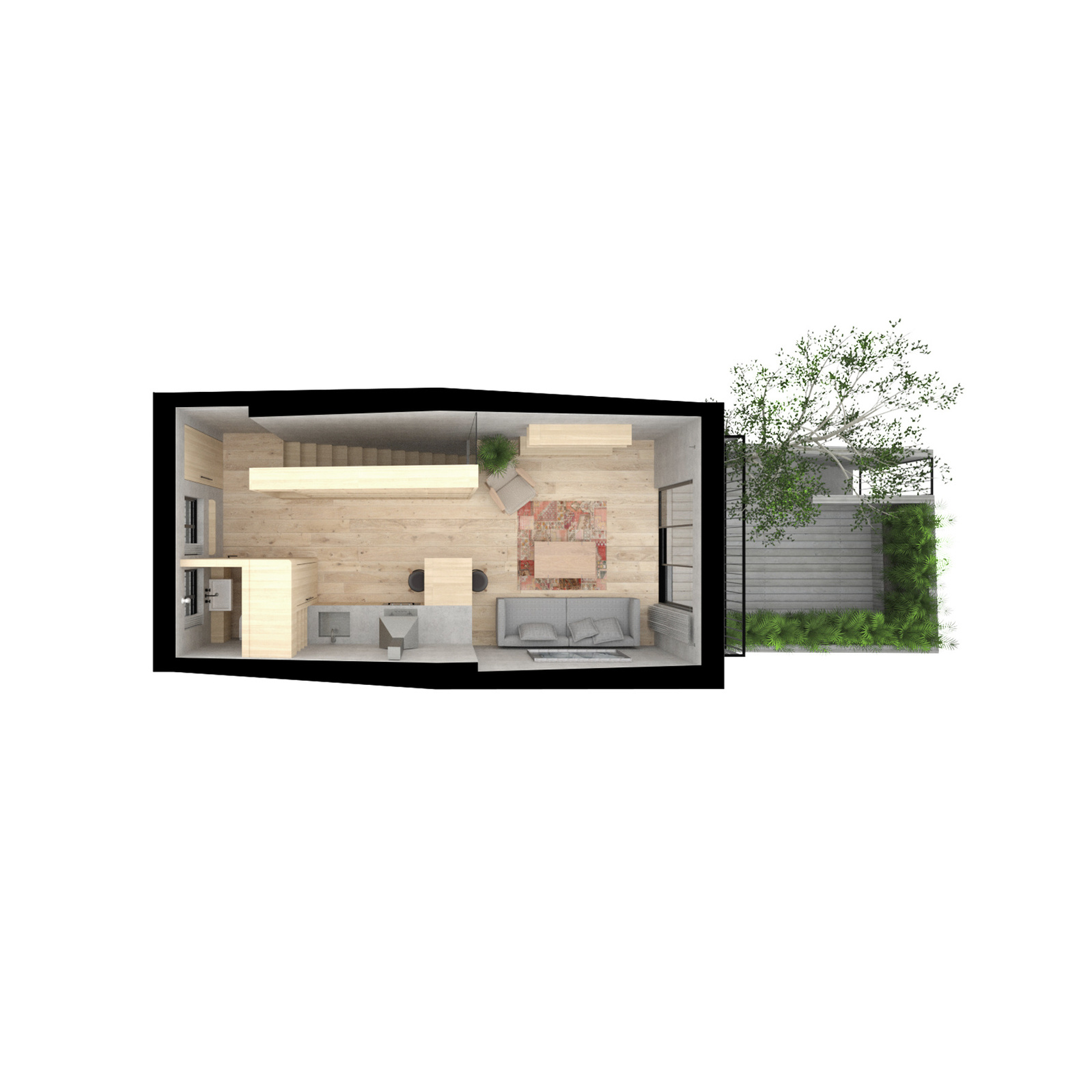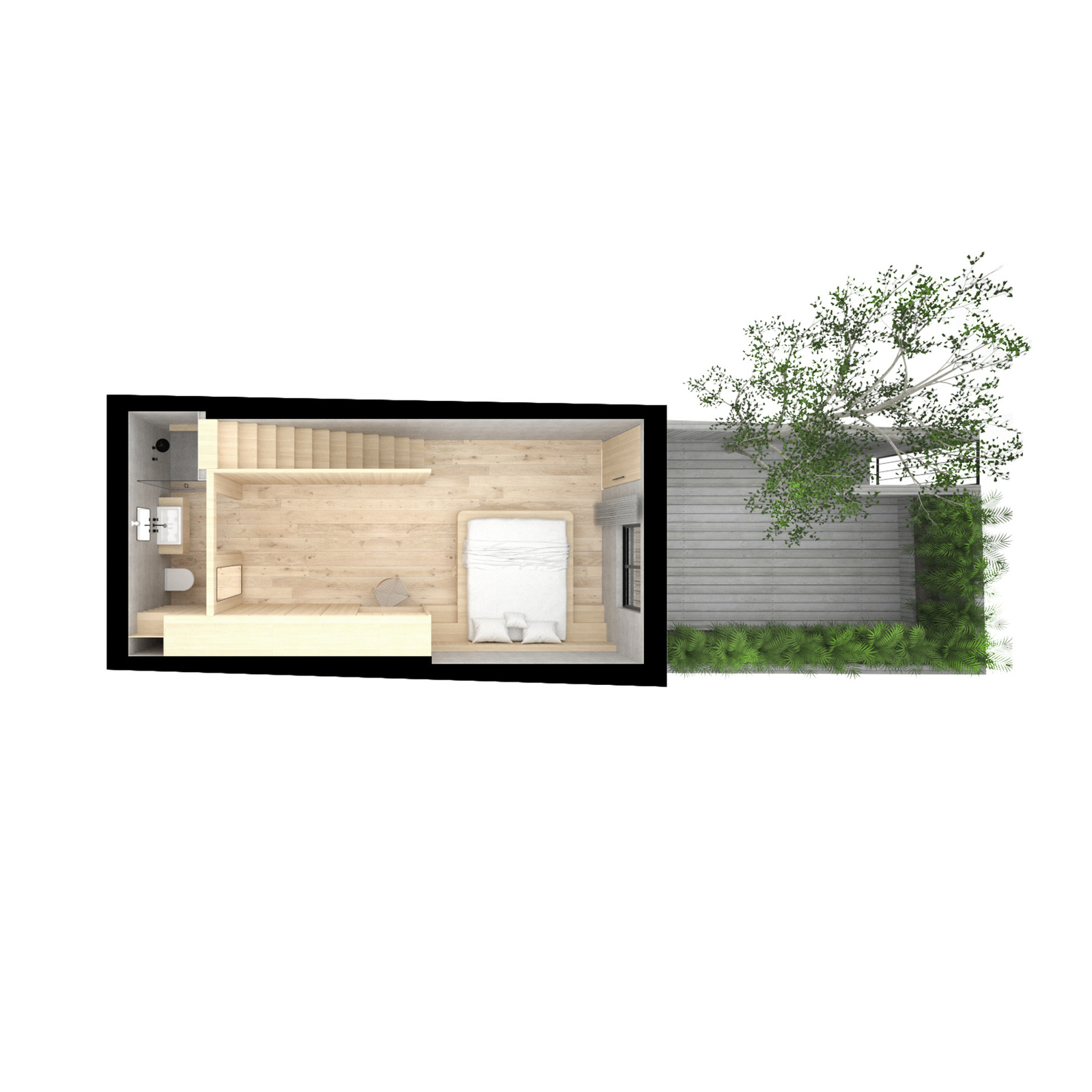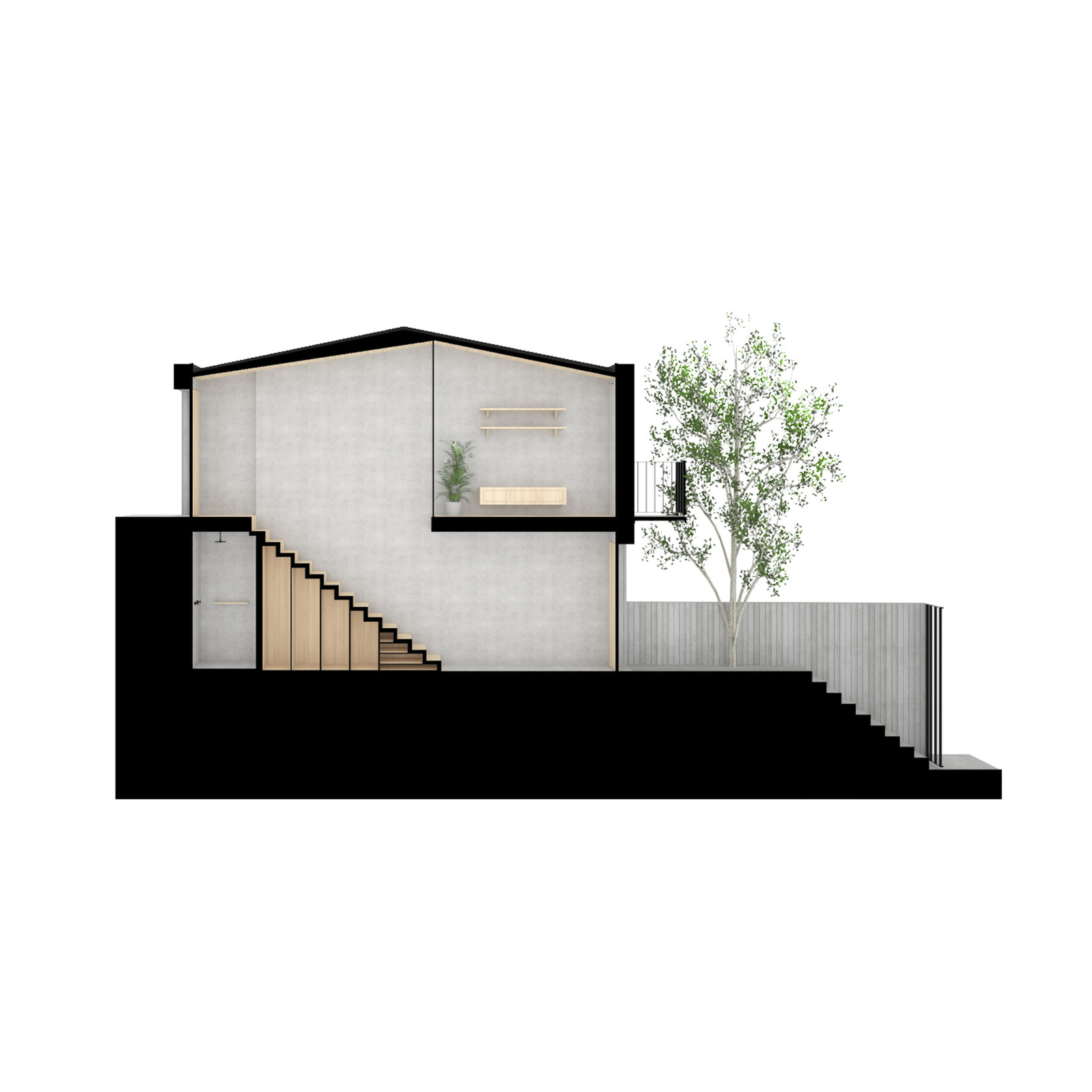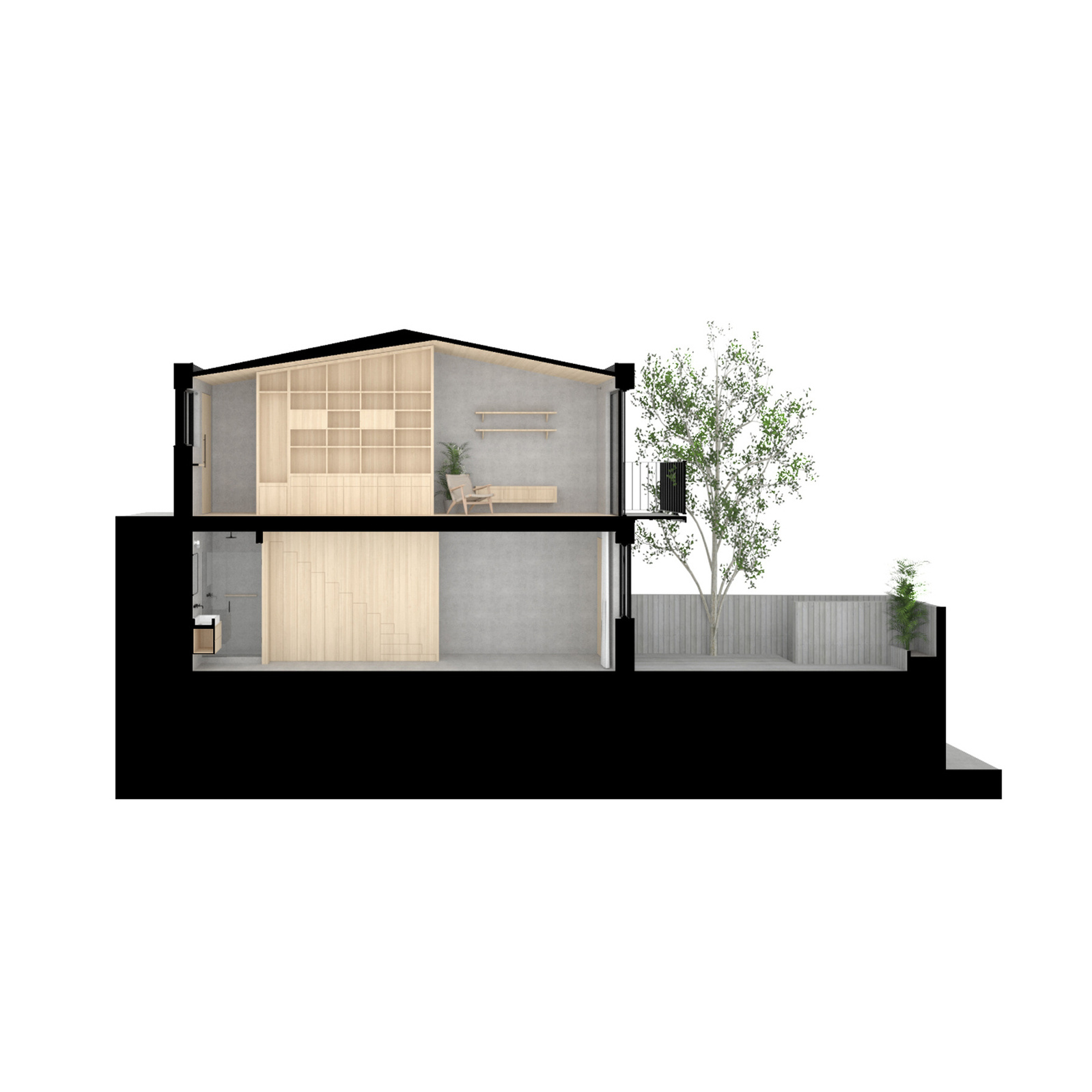 Location
Istanbul, Turkey

Description
The two-storey, 60m² row house with a 20m² garden is located on a hill in a quiet residential neighbourhood, overlooking The Bosphorus in Istanbul. Owing to its site, the house has two entrances at two levels. The internal and external stairs are arranged along the north boundary of the site, causing minimal interruption to the spaces of the narrow house whilst creating a strong east-west axis connecting the two streets the house is tucked in between.
A calm material palette is selected for the house, where a vertical application of weathered cedar strips influences the perception of height when looking at the exterior, and a marriage of concrete and white oak panels adds warmth to the compact interior spaces.
The staircase and the kitchen are arranged parallel to one another, occupying what would otherwise be a corridor leading into the living space. The shelving unit separating the staircase and the kitchen on the upper level, continues vertically to the lower level, becoming wardrobes hidden away under the stairs. Due to the site being fairly narrow, the house is conceived efficiently, where an effort is made to gain maximum space.